Leo Yankevich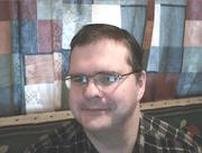 Leo Yankevich was born into a family of Roman Catholic Irish-Polish immigrants on October 30, 1961. He grew up and attended high school in Farrell, Pennsylvania, a small steel town in the Rust Belt of middle America. He then studied History and Polish at Alliance College, Cambridge Springs, Penn., receiving a BA in 1984. Later that year he travelled to Poland on a fellowship to study at the centuries-old Jagiellonian University in Krakow. A staunch anticommunist, he played an active role in the dissident movement in that country, and was arrested and beaten badly on a few occasions by the communist security forces. After the fall of the Iron Curtain in 1989, he decided to settle permanently in Poland. Since that time he has lived in Gliwice (Gleiwitz), an industrial city in Upper Silesia.



---
---
Translations by Leo Yankevich include poems by Adam Miekiewicz,

Alexander Blok, Ranier Maria Rilke, Leopold Staff, Michail Lermontov,

Kamil Norwid, Gottfried Benn, Georg Trakl, Sergei Yesenin, Peter Huchel, Stanislaw Grochowiak, and Jaroslaw Marek Rymkiewicz.

Original poems in Polish, Russian and German are included on facing pages, as well as a brief biography of each poet.

Available

now in our Bookstore
---
Below Leo Yankevich reads his translation of Peter Huchel's poem,

"December 1942

"
---